Info about our

Annual General Meeting and Awards Luncheon in St. John's on November 20th, 2016 at the beautiful Bally Haly Country Club.

Being an active member of the NEA has many benefits including insurance, ability to compete and contact about upcoming equestrian events. You can now renew by email!

Follow us on Facebook for news, upcoming events and great horse related information!
---
---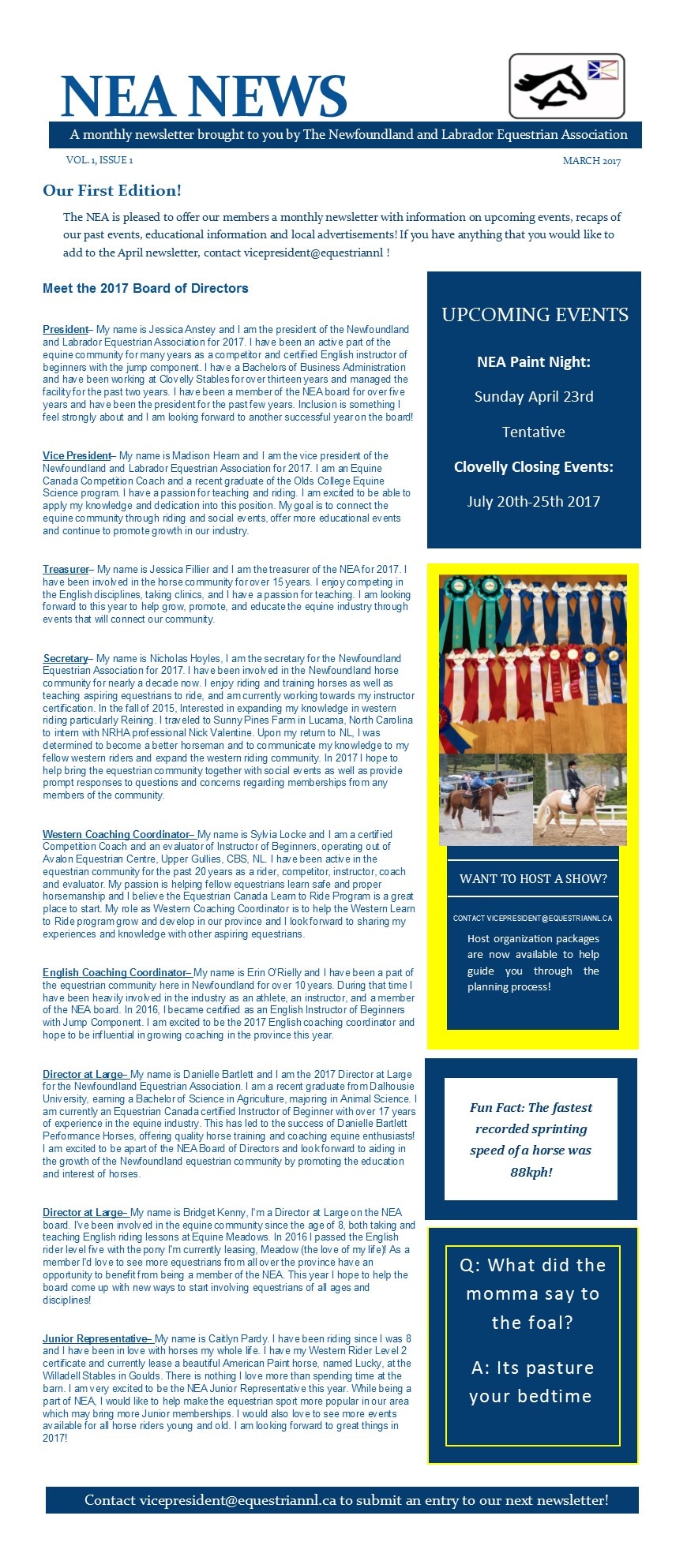 ---
---
---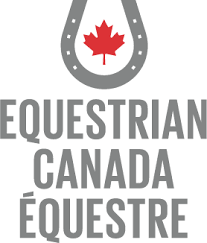 Representing and serving the broad needs of equestrians in Canada is accomplished through partnerships between Equestrian Canada, as the nationally recognized organization, and many other organizations. A key partnership is the one between EC and the Provincial Sport Organizations or PSOs. EC recognizes one representative organization in each province across Canada and that PSO participates directly in policy development, sport administration and delivering member services. These PSOs also provide provincially-specific programs within their jurisdictions in the sport, industry and recreation of horses. The PSOs across Canada send representatives to Equestrian Canada's Provinces Division Council, providing a forum to meet, discuss and provide input on issues of common interest. For more information on
Equestrian Canada
please visit their webpage.
---
---